WARNING: This product contains nicotine. Nicotine is an addictive chemical.
You must be 21 to purchase from this store.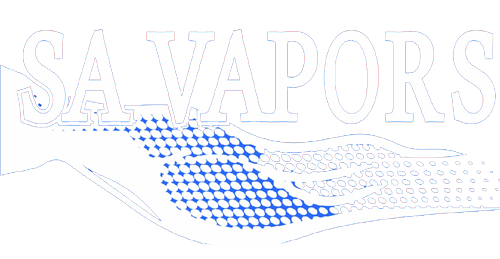 I love coming to SA Vapors! Victor the owner does his absolute best to give his customers the most optimal and educational experience with quitting smoking and starting vaping. I personally I know that each and every employee is trained with the skills to properly evaluate a customer's needs and how to best get them off cigarettes...
Read More on Yelp
Favorite vape store by far! Recieved a gift from my daughter and it leaked like a sieve! Went to this store and they helped me try to fix the issue ( btw vape purchased online) they didn't have to help but they went above and beyond to fix it!! Never going anywhere else hands down est customer service!
My favorite vape shop on San Antonio. Every employee makes you feel very welcome. There is a selection for every level of vapor out there. From starter kits to full mechanical mods and rda's. The eJuice selection is great. Something for everyone. I spend almost as much time at SA Vapors as I do at my own house. Thanks to Victor, Nick and John for helping me with all my vape needs!
All I can do is echo all the other reviews. Victor and his crew run a friendly and professional store with a great selection of top quality products. They really do strive to give excellent customer service. I've been a loyal customer since my first visit almost 3 years ago and I plan to remain so.
Great staff! This is the only vape store I go too, friendly and knowledgeable staff. Wide range of juices to try at their vape bar, and huge selection of devises.
Best Vape shop in San Antonio... ive tried many and now this is the only place I'll go if i can belp it. The staff is phenomenal
SA VAPE is by far the best vape shop around the Northeast side of San Antonio! Their weekly specials are hard to beat and priced just right. The staff is friendly, personable and want to ensure that the right product will fit your needs. I've been to other vape shops in the area and they don't compare. If your device is broken and inoperable they will try their hardest to fix it free if charge.
My fave Vape shop in SA. VERY friendly and welcoming staff who are knowledgeable and honest. They have amazing coffee and a cozy atmosphere to sit and relax if you want to do so. Check them out if you have felt the snobby vibe I have on so many other shops. These guys are great and nonjudgmental. Lots and lots of flavors available.
I love this vape store, staff is always friendly and knowledgeable about their own products! I never feel like I'm not wanted here they make everything very personable!